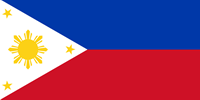 Philippine Standard Time
25 August 2016 Thursday
About PEZA



PEZA - attached to the Department of Trade and Industry - is the Philippine government agency tasked to promote investments, extend assistance, register, grant incentives to and facilitate the business operations of investors in export-oriented manufacturing and service facilities inside selected areas throughout the country proclaimed by the President of the Philippines as PEZA Special Economic Zones.

It oversees and administers incentives to developers/operators of and locators in world-class, ready-to-occupy, environment-friendly, secured and competitively priced Special Economic Zones (see List of Economic Zones)
What Investors say about PEZA
Yoshiyuki Yano
President
Toshiba Information Equipment (Phils.), Inc.
Laguna Technopark Inc.

Manufactures new Hard Disk Drives (HDDs) at Laguna Technopark
Toshiba employs over 9,300 workers
 "The Philippine Economic Zone Authority (PEZA), is one of the most efficient and effective government agencies. It can get things done. This is because of the strong leadership of Director General Lilia de Lima.
As a one- stop shop for investors, directly issuing permits, the import and export procedures are simplified. It provides 24/7 continuous service to investors. There is no bureaucratic tape at PEZA. Simplicity and speed are important aspects to which investors pay attention."
 "PEZA 's policies are investor friendly. It listens to investors concerns and needs. Dir Gen de Lima is always available to investors whenever they have problems. This effort to accommodate investors builds goodwill. Listening to Voice of Customer and establishing good partnership are means to achieve transparency and openness."
 "PEZA is graft free. I can truly be confident about."
Richard Cohen
President & General Manager 
ON Semiconductor, Philippines

Engages in probe, assembly and test of semiconductor devices at Golden Mile Business Park 
I want to take this opportunity to thank you for all that PEZA has done to make it easier and less costly for ON Semiconductor to conduct our operations in the Philippines.  As you know, we became a PEZA registered company back in 2007 and since then we have enjoyed not only the benefits of a PEZA registered company from an incentives standpoint but we have also noticed that the red tape that we had experience in the past has largely disappeared.  Of course we still do encounter difficulties sometimes when dealing with agencies outside of PEZA but we know that with only one phone call to your organization that a very competent team of people will be mobilized to resolve our issues.  I know you told me when we became a PEZA company there would be no more Red Tape but Instead only Red Carpet treatment and indeed that has been true.  Also of note is the enthusiasm in which you and your organization approach bringing more businesses and jobs to the Philippines. I have been in many functions with you where you represented PEZA, and the Philippines, so well that I am sure those in the audience were enticed to increase their investments or bring more business to the Philippines from abroad.  I was certainly one of those people in the past and as a result we have more than doubled the size of our operations here in the Philippines in just a few years time. Your organization is a model of efficiency and ethical behavior in the Philippines and other agencies would do well to model your success. We at ON Semiconductor look forward to a very long and mutually beneficially relationship here in the Philippines. 
Chun Sue Park
Chairman
Hitec RCD Philippines, Inc.

Manufactures radio control systems, accessories and parts such as transmitters and speed controls for use in model hobby related products at Cavite Economic Zone
 "PEZA is "graft free ", was right on the money.  In the 13 years we were located here, we have never experienced anything close to corruption that is very common in many places we have been.  Long live "PEZA" and another 10 year term for Director General de Lima."
Toshihiko Miyabe
President
Nidec Philippines Corporation

Manufactures motors, fan motors and pivot assemblies for computers, appliances, automobiles etc. at Laguna Technopark
"13 years after establishment, we greatly appreciate PEZA support for smooth transactions, good incentives and labor care."
 "We are highly satisfied by Philippine workers who are very bright, obedient, aggressive, cooperative, and renders holiday work."
 "We want to continue to expand."
Paul Fluty
President, Lexmark International Philippines
President, Mactan Export Processing Zone Chamber of Exporters and Manufacturers 
(MEPZCEM) numbering over 100

Lexmark manufactures printers at Mactan Economic Zone I
"PEZA under the leadership of Director General Lilia B. De Lima has been providing excellent support for Mactan Economic Zone. The locators in MEZ1 are very grateful for PEZA's efforts in the reduction of electric power rate which is among the highest in the Ecozones. This is very timely in view of the on-going worldwide economic crisis affecting our industries. Other assistance from PEZA include the skills training courses and placements for the displaced workers, freezing of rentals, extension of the income tax holiday, etc. PEZA has championed environmental conservation projects which include tree planting sites in the Cebu Buhisan Watershed, the MMT project in MEZ1 launced over a year ago has been the model for the public economic zones, etc. PEZA has been very successful in securing for the locators the support and cooperation by the various agencies as Bureau of Customs, DENR, LGU's, etc."
Nobuo Fujii 
President of the Cavite Economic Zone Investors Association (CEZIA) and 
Vice-President, Japan Chamber of Commerce and Industry (Philippines)
"Through all her years in government service, she has kept her integrity and probity unsullied, and her fidelity to the law unquestionable; if only we have as many government officials in the mould of PEZA Director General Lilia B. De Lima with PEZA as a model agency, we are confident that we shall overcome whatever difficulties and challenges we may have to sustain business vigor and investments in the Philippines."
Takeo Kikuchi
President
Fuji Electric Philippines, Inc.

Manufactures electronics transistors & diodes oxide semiconductor at Carmelray Industrial Park I
 "PEZA has truly inspired us to strive even harder to reach our goal of producing high quality power semiconductor products for the Asian district."

Kwan Sun Jin
President 
Calamba Shinei Industry Phils., Corp.

Manufactures computer peripherals at Calamba Premiere International Park 
 "They were really impressed*, particularly with PEZA economic zones and enterprises. PEZA's programs for attracting more investors and commitment of delivering utmost service to them created a very positive impression. We are planning to invite more Japanese and Korean small and medium business investors to visit PEZA economic zones in the very near future."
 
"Again, we thank you for your commitment and continued support to our company."

*Referring to Korean investors who visited their plant facility
Takashi Kawano
President
Hayakawa Electronics (Phils.) Corp.

Manufactures wire harness for various electrical appliances at Cavite Economic Zone
 "It has been over 19 years since Hayakawa Electronics (Phils.) Corp. started operations in the Philippines.  We owe our success to the hard working and highly skilled Filipino workers. This is one of the main factors considered by our parent company when they decided to set up manufacturing operations in the Philippines."
 "In addition to our outstanding workers, the competitive advantage of operating in the economic zone is the ease of importing materials and exporting our products. The introduction of Automated Export Declaration System and Electronic Import Permit System, has made it even more simple and faster to process documents and move our cargo.  In particular, the Cavite Economic Zone administration has always taken the lead in introducing ways to help us conduct our operations smoothly and reduce the cost of doing business."
 "Of course, our success would not be possible without the strong leadership of Director General Lilia B. De Lima.  Through her, PEZA has continuously improved and enhanced the services to investors.  We rank PEZA as the most efficient and corruption-free Government office. PEZA staff are always easy to approach and quick to respond to investors' concerns.  Even when we experience this global financial crisis, our beloved Director General took the initiative to find ways to help us survive the crisis, and keep our valuable workers."
Maki Takizawa
President
Terumo Philippines Corporation (TPC)

Manufactures syringes, needles and intravenous catheter at Laguna Technopark 
"TPC has started operations in the PEZA economic zone in LTI in 1999.  From that time on, TPC has created significant milestone in the Terumo Manufacturing  business by producing and shipping 100Mpcs syringes from October 2009.
TPC headcount rose from 118 associates in year 2000 to 1700 associates as of October 2009.
 
Although, it was not an easy task for TPC, however PEZA has been our partners in providing unparalleled service to the investors in order for us to continue to expand and diversify.
I truly believe and support PEZA's mission to accelerate the creation of employment opportunities and to spur growth and diversification of exports.

TPC  will work toward achieving these targets by implementing the key strategies of reorganizing internal companies to enhance our business portfolio, promoting globalization, and tackling the challenges of creating innovation.

I'm confident that all these things are possible as TPC, Terumo and PEZA  join hands as we work together gearing towards achieving our goals.
I look forward for the many exciting opportunities the Philippines and PEZA can offer and TPC will continue to support PEZA in its commitment to make doing business less costly, more efficient and more transparent ".

Luis F. Alejandro
General Manager and Chief Operations Officer
Del Monte Philippines, Inc.
 
Manufactures processed foods and beverages at Philippine Packing Agricultural Export Processing Zone
"Del Monte Philippines, Inc. is among major companies that enjoy full support from the Philippine National Government to grow export-oriented businesses and ensure the competitiveness of Filipino products in the global market. PEZA incentives allow us to modernize our production facilities that in turn enable us to export more products at competitive prices, provide gainful employment to many, and contribute to the economy."
"We thank the PEZA under the active leadership of Honorable Chair Lilia de Lima for support that is very timely and responsive to the needs of the country's business community.  This kind of support gives us the confidence to grow and expand our business - even in the midst of a global financial crisis.  Today, we remain focused and inspired by our vision to be one of the fastest growing global branded food and beverage companies.  PEZA's support also further strengthens our commitment to join hands with other sectors to grow and develop the countryside."

S.T. Vicente
President and General Manager 
Cavite Manufacturing Co., Inc. 

Manufactures industrial gloves at Cavite Economic Zone
"Our company is U.S. owned. It was organized in 1989 to manufacture industrial garments specially work gloves."
        
"Our investors are quite impressed and satisfied with the management of the Zone most particularly under the dynamic Dir-Gen. Lilia B. de Lima, whose uninterrupted tenure despite changes in government administration assures stability of policies and procedures that makes for the easy and comfortable conduct of business."
        
"This our 20th year and we bone to stay in this Zone for another 20 years. Even longer."
Naoki Shiraishi
President
Yutaka Manufacturing (Philippines) Inc. 

Manufactures brake pedals and gear change pedals, head pipes and item pipes, etc. for motorcycles at Laguna Technopark
At Yutaka, workers are called "associates". Shiraishi likes his "associates". "Their productivity is good, "he says, "they are very friendly", which he says can be a liability because decision-making is influenced by personal considerations or relations. As for the PEZA, you can deal with them "without being tagged by the corruption (stigma)."

Sunao Kimura
Executive Vice-President
Fujihiro Philippines, Inc. 
 

Provides smooth material feeding of metal strips to export enterprises at Gateway Business Park
 "Our company, wishes to extend our sincerest gratitude for the prompt action and assistance you have extended on our behalf. It is very heartwarming to learn that someone like you and your office is looking after our welfare and wellbeing."

Hideaki Kito
President 
Clarion Manufacturing Corporation of the Philippines (CMCP)

 Manufactures car audio equipments such as car radios and cassettes at Cavite Economic Zone
"CMCP started operations in the Cavite Economic Zone in November 1990. Since that time our company had its ups & down, milestones or significant events in our corporate history. PEZA / Cavite Economic Zone have been our "partners" through those years, be it for good times or bad times. They have been very supportive & understanding of our requests & concerns. As far as we can recall, PEZA / Cavite Economic Zone attended to these with diligence & efficiency that you seldom receive. This gives us a feeling that we are indeed partners."
 "I am the 6th President of CMCP and unfortunately it is during my current term that the global economic crisis negatively affected our company. During these difficult times too, we saw how concerned PE PEZA / Cavite Economic Zone was. They wasted no time in coming up with cost saving measures to tide us during these difficult period. We are indeed fortunate to be under the auspices of PEZA /CES who really live what they preach and most of all, they care."

Kiyoshi Negishi
General Manager
Semitec Electronics Phils., Inc.


 Manufactures circuit protection and temperative sensing devices at Cavite Economic Zone
 "Over the years, PEZA has provided us with continuous support. A team that is willing to stand before its locators, allows us to grow and create more opportunities to serve.  Our sincerest appreciation to Dir. General De Lima, CEZ Zone Administrator, Officers and Staff  working as one to achieve one's goal."
Mitsumasa Ito 
President
ITO Manufacturing (Phils.), Corporation

Manufactures and rebuilds automotive parts at Cavite Economic Zone
 "Words really are not enough to express my deepest appreciation for all the assistance you rendered to this company."
 
 "How I wish that your tribe may increase – for you are that rare person who is willing to lend a hand, do your best and I might say a good motivator. When we were about to give up and cancel our request for authorization to import the additional automotive parts, you gave us hope and motivated us to go ahead especially since the move will assure the workers in our company of continued employment. Not many in government offices would do this."
 "Thank you so very very much and be assured that we will see to it that our workers will get the best due to them while in our employ for this is only way of showing how grateful we are for all the care and concern that your good office has given and continues to give us and our company. "
Virginia Melba Cuyahon 
Country Manager (Retired)
NXP Semiconductors Cabuyao, Inc. 
 

Manufactures of semiconductor devices at Light Industry & Science Park I
 "They have zero corruption. She zeroes in on PEZA Chief Lilia de Lima who is very cooperative. When we have issues we go direct to her and we get quick action. We should thank also President Arroyo for the creation of PEZA. It has been a very successful enterprise. PEZA organizes activities to attract more investors in the Philippines."
Oh Eng Leong
Finance Director and Site Controller STMicroelectronics, and ST-Ericsson (Philippines), Inc.
It is with great pleasure and honor working with the people in PEZA due to their professionalsm, business acumen and high integrity. The service extended to us is unequalled and excellent.
I am very proud to say "PEZA has excelled very well, has contributed and will continue to contribute vastly to the development to the semiconductors industry in the Philippines". I have very strong confidence and trust in the leadership, all employees and officers of PEZA for their strong commitment to serve the nation and business community with true faith and dedication.
Francis Lim
President and CEO
Philippine Stock Exchange (PSE)

 
 "De Lima is the right person to run PEZA at present, when the flow of investments in many countries has almost halted because of the global crisis."
 
 "It's a big challenge to get investments at present, but she works very hard to get investments," Lim notes. "She keeps a low profile and works quietly."
Donald Dee
Chairman
Philippine Chamber of Commerce and Industry (PCCI)

 
 "She's doing a very, very good job."
 "If you talk to locators, they are very, very happy with her not only because of the way she promotes the zones but the after-service that she provides investors.
Antonio S. Lopez
Publisher, BizNews Asia 
Columnist, The Manila Times
 "PEZA is one of the best and most honest government agency."
 "If she were to be replaced as PEZA chief, the investors would walk out and transfer their businesses elsewhere, declared Norihiko Maeno, president of his own manufacturing firm, Maeno Giken Corporation."
 "Before he became a locator at a PEZA facility in Cavite, Norihiko worked with several Japanese firms, also in PEZA areas. Earlier, he worked in almost 20 countries, but he and his wife fell in love, he said, with the Philippines, its friendly people, weather, and above all, Lilia's style of leadership."
Jullie Y. Daza
Philippine StarColumnist
 "In the Republic of Lilia de Lima, aka PEZA or Philippine Economic Zone Authority, the director-general writes her own rules and stands by them, come one or two or three Presidents of the bigger Republic."
 
 "A one-stop shop that's also a non-stop shop, where everyone works 24/7 to ship out goods and services within their allotted time of five days, Monday to Friday, its ability to meet deadlines is not its singular achievement. The most remarkable is how Ms. Lilia's zone of authority has maintained its reputation as "the cleanest, most efficient in Asia," in the words of one of its satisfied locators."
Gregory Reichow
Vice President
SunPower Philippines Manufacturing LTD.
SunPower's success as a world-wide company is directly related to our success in the Philippines. Our factories have outperformed our expectations year after year. This is the result of an outstanding work force and a very business friendly environment. PEZA is at the center of this success and has been a great resource. They are truly the one-stop-shop to get things done and allow businesses to focus on what they do best.. running their business! 
Kanji Hashimoto
President
Mitsuwa Philippines Inc.

Manufactures  Plastic  Injected Parts for Car Audio, Automotive and other  Plastic  Components
Mitsuwa  Philippines Inc. started commercial operation at the Cavite Economic Zone in 1995, since then we have registered in our minds that PEZA  is the most Honest Government Agency in the Philippines. All PEZA staff are always willing to go an extra mile to help investors just to make everything easy and hassle free . Thanks to the able leadership of Director General Lilia de Lima,  she has managed PEZA in a way that all Government   Agenciesmust emulate.     
Similarly the Philippines is also a commendable place to do business with a large pool of competent and skilled workers on top of PEZA's  professional  and transparent  management.
Takuo Toda
President
CASTEM Philippines Corp.

Manufactures Metal Casting Products thru Lost Wax Engineering in Cavite Economic Zone.
The Philippine Economic Zone Authority is constantly providing good services and benefits to all locators inside the zone with the help of the strong leadership and hard work of Director General Lilia B. De Lima.
Our company would like to extend our sincerest gratitude for the continuous support and assistance that PEZA has given to us for almost thirteen (13) years of our business operation in CEZ. The prompt actions and understanding to our concerns and requests are also very much appreciated.  The utmost commitment of PEZA in serving the locators and employees with all honesty and integrity has earned the trust and confidence of investors inside the zone.
 

Koji Hirata
President
Brigestone Precision Molding Philippines Inc.

 
The Director General played an important role in inviting foreign investors including our company. Her vision and wisdom in strengthening our economy benefit of our region and also the Filipino workers.
Young Duck Kim
President
Samsung Electro-Mechanics Philippines Corp. (SEMPHIL)

 
The availability of the 24/7 systems, efficient and trusted workforce is the key advantage of being a PEZA registered company.   I think this is the best government agency in the Philippines. Indeed, an asset of  the Philippine Government.
 
PEZA is a good Investment Partner!
Kazuie Hirose
President
Cebu Mitsumi, Inc
PEZA's "One-Stop Shop" concept, as well as, other various electronic transaction processing initiatives greatly enhance our capability to expand our operations with greater ease and flexibility.
It saves us from doing the usual time-consuming, as well as, costly, physical activities and allows us to focus more on our core business processes.
PEZA is a professionally-managed government institution and has been our reliable partner in growing our business here in the Philippines.
 

Ed Fortunado
Managing Director
Analog Devices Philippines
Analog Devices (ADI) has been in the Philippines for 27 years, several years ahead of the creation of PEZA in 1995.  We could definitely attest to the contributions of PEZA to the way ADI in the Philippines has become competitive globally.
PEZA has been proactive in pushing for essential changes and driving the proper government agencies concerned towards improved services for a healthier business environment.  Director General Lilia de Lima's passion for PEZA's mission & vision and her personal intervention in issues that concern investors are at the forefront of PEZA's continuing efforts to be a true partner to the investors.
 
PEZA's efficiency and effectiveness is certainly true to its "No Red Tape, Only Red Carpet Treatment" promise to its investors.
THE SEMICONDUCTOR AND ELECTRONICS INDUSTRIES IN THE PHILIPPINES, INC. (SEIPI)
Presents
THE PARTNER OF THE INDUSTRY
Award
To
PHILIPPINE ECONOMIC ZONE AUTHORITY
For being a real role model government institution with a lot of business sense
For being a key partner of the industry in providing a conducive environment for electronics businesses to grow
For being an organization constantly looking for innovative and creative ways to reduce cost of business for semiconductor and electronics companies in the Philippines
Given this 17th day of January 2003
At the RCBC Plaza, Makati City, Philippines
(Sgd.) ERNESTO B. SANTIAGO                            (Sgd.) NORBERTO A. VIERA
       Executive Director                                                     President           
CITATION
On the occasion of its Pearl (30th) anniversary, the European Chamber of Commerce of the Philippines (ECCP) honors:
HON. LILIA DE LIMA
Undersecretary and Director General
Philippine Economic Zone Authority

for her support of the ECCP and its members.  Her leadership in maintaining and creating export processing zones have been instrumental in attracting European investors to the Philippines.  Her vision to move from manufacturing zones to IT zones, then to medical and retirement zones and more recently to agro-industrial zones has created investor confidence and security.  Without that vision and without tight management of the zones, Philippine exports would not have reached the levels we see today and European export-investments would not have been possible.
As a token of appreciation, the ECCP presents this mother of pearl plaque to Ms. de Lima.
Given on 9th May 2008 at the Philippine Economic Zone Authority (PEZA) offices, Pasay City.
For the Board of Directors and Management of the European Chamber of Commerce of the Philippines.
(Sgd.) HUBERT D'ABOVILLE                         (Sgd.) HENRY J. SCHUMACHER
       President                                              Executive Vice President
Ma. Victoria Añonuevo
President
Laguna Technopark
"DG is an incorruptible government official and an effective public servant. DG has lead PEZA through the years with this banner "No corruption, No Red-Tape, Only Red Carpet Treatment" and she has imbibed these words herself. A rare specie and a good steward, DG has steered PEZA into becoming one of the biggest earners among government, generating foreign direct investment of almost P2 trillion for the past 15 years."
Koichi Kumagai
President
FCC(Philippines) Corporation
"A hands-on, visible and hardworking Director General with impeccable track record in turning the Philippines into an increasingly export-oriented economy. A "WOMAN" with no non-sense approach in supporting the national goals and programs of job and export generation."
Yukimi Muramatsu
President
Fujitsu Ten Corporation of the Philippines
"The country's CREAM OF THE CROP! With genuine advocacy towards honest and good governance, DG helped transform various industries all over the region, promoted job opportunities and established rapport with foreign investors."
Chandramogran Anamirtham
President and General Manager
Hitachi Global Storage Technologies Phils. Corp.
"She champions foreign investment in the Philippines by making it easy for multi national companies to do business in the country. She likewise drove the transformation of PEZA into an ISO qualified organization in the same league as the multi national organizations they served."
Arthur Tan
President
Integrated Microelectronics, Inc.
"Her ability to transcend politics with professionalism and credibility is reflected by the success she has been able to give PEZA and the country. No other government institution has been able to constantly achieve this level of respect and trustworthiness over a term that expands thru 4 Presidential terms. A remarkable feat from a remarkable woman."
Toshihiko Miyabe
President
Nidec Philippines Corporation

 
"Among her significant contribution to the government is by simply encouraging investors like us, Nidec to settle business in the Philippines and expand thereafter. Behind her resolute persona, she is someone who quietly, humbly and unselfishly serves her countrymen. You will be fascinated by her interesting life stories, and you will be captivated more when she speaks. Her positive energy is absolutely contagious."
Victor Bocaling
President
Swedish Match Philippines, Inc.
"DG is consummate professional and is very passionate in her work. This reflects in the organization that she leads. From the day Swedish Match took the decision to relocate to a PEZA Economic Zone, PEZA has been very professional and has provided world-class service."
Maki Takizawa
President
Terumo Philippines Corporation

 
"With her strong leadership, PEZA is one of the most efficient government agencies the country has right now. And with her dedication and hardwork, PEZA has contributed to the country's growth in terms of investments, exports and generation of millions of jobs."
Yoshiyuki Yano
President
Toshiba Information Equipment (Phils.), Inc.


 
"She is a good and effective public servant who listens and serves well by taking quick action to make government services better and to enable economic progress. She is the best example of a selfless, hardworking and competent government official."
Katsuhiko Teramura
President
TAKATA Philippines Corporation
"A "TAKE CHARGE" person! At Takata, we have experienced her personal service and fast action even while she's abroad. She has the integrity and strong desire to help us solve our problems. These qualities are very good for invetors. We feel very important."
| | |
| --- | --- |
|   | Philippine Industrial Estates Association (PHILEA) |
"PEZA is a recognized name here and abroad. This is evidenced by the large attendance in PEZA-sponsored local events and investment missions abroad"
| | |
| --- | --- |
|   | Korea Trade and Investment Agency  (KOTRA) |
"We are looking at the Philippines as an important partner in the global direct investment arena"
 

Norberto Viera
President and Managing Director
Texas Instruments Philippines
"PEZA... is one of the best organizations for its commitment to make business function as smoothly as possible"
 

Jae-Sung Kwak
President
Amkor Technology Philippines
"PEZA... has proved to be a large contributing factor to the success of Amkor Philippines"
 

Chandramogan Anamirtham
President
Hitachi Global Storage Technologies Philippines, Inc. 
PEZA [is] "undoubtedly one of the fastest and most efficient agencies where people actually listen to you"
 

Isao Morita 
President and Director
Toshiba Storage Device Philippines 
"PEZA has been highly cooperative"
 

Osami Koshiishi 
President
Epson Precision (Philippines), Inc. 
"PEZA remains supportive, accomodating and true to its commitment to provide efficient service and management solutions to investors' problems and concerns. PEZA's high level of integrity and honor have been such that, if it's from PEZA, it must be clean and graft-free!"
 

Virginia Melba Cuyahon 
General Manager
STMicroelectronics, Inc. 
"Without PEZA there's no way locators would think of coming over to invest"
 

Arthur Tan 
President and CEO
Integrated Micro-Electronics Inc. 
"PEZA is truly a model of government initiative and efficiency commited to serving investors in the best way possible"
Hiroshi Takeuchi 
President
Toyota Autoparts Philippines Inc. 
"Filipinos are serious and deligent workers. They have good teamwork and they communicate very well."
Shinji Watadani 
President
Tsuneishi Heavy Industries (Cebu), Inc. 
"...the tax exemptions are very beneficial to the foreign investor and we are very, very happy with Director General de Lima."
Bernard Kruger-Sprengel
President and COO
Lufthansa Technik Philippines 
"It does not think in small squares, It sees the big picture."
Steven Leece
Group Vice President and Managing Director
Moog Control Corp 
PEZA "takes very good care of us"
Mark Henké
Philippine Development Director
B/E Aerospace B.V.- Phil. Branch
"PEZA will make a difference, and if truth be told, if PEZA didn't exist we wouldn't be here."
Marife Zamora
Managing Director
Convergys
"PEZA has been holding our hand. I also like the fact that it keeps us updated on  regulations and issuances. Integrity is one of Convergys's core values and I greatly appreciate our partnership with Peza because for me it is the most upright government institution, a role model of integrity"
Timothy Hinds
vice President for Human Capital(Asia)
TeleTech
"PEZA initiates and fosters relationships, and leads the way in integration. It removes the barriers to doing good business."
Dilip Vellodi
Chairman and CEO
Sutherland Global Services Philippines
"favorable economic, environment, business-friendly government and above all, the technically skilled and committed workforce."
Stan Combs
President and CEO
Lexmark Research and Development Corp. Philippines
"From the beginning PEZA provided us with a lot of advice and guidance"
Leslie Wolf
Head of Sound Department
Bigfoot Studios
"Because of PEZA, we are able to offer higher salaries to our local talent along with other benefits…"
Nestor Palabrica
General Manager
Toei Animation Philippines
"Filipinos are hard-working and quick learners"
Maki Takizawa
President
Terumo (Philippines) Corp.
"TPC will continue to create jobs for Filipinos, combining the best of Japanese technology and the … skills of Filipino workers"
Robert Oliver
President and General Manager
Timex Philippines
"... is a great partner in working through problems with the government. Does it strive for excellence? Yes, it does"
Luis Alejandro
Chief Operating Officer
Del Monte Philippines, Inc.
"The partnership with PEZA, especially with Director General de Lima, has been fantastic! She's very pro-business, very transparent— and incorruptible. [PEZA] helps us … with no strings attached."
Kevin Davis
VP and Managing Director
Dole Philippines, Inc.
"We find PEZA easy to work with. PEZA has a high level of integrity"
Reynaldo Ganal
VP for Finance and Administration
Pilipinas Kao, Inc.
"The Japanese … are very much satisfied especially with PEZA"
Takaharu Sugiyama
Senior Vice President
Tamiya (Philippines), Inc.
"We have had no problems with PEZA ... [Director General de Lima] is very supportive of our concerns and the [agency's] innovations—paperless transactions [for one]—and the incentives are truly beneficial."

Albert Lin
General Manager
Enlin Steel Phil. Corp.
"Everything about PEZA is perfect...."
Ikuo Odajima
HRD Manager
Wu Kong
"PEZA, for Wu Kong is the most reliable government agency in the Philippines"

Paul Abernathy
General Manager
Maitland-Smith
"Being registered with PEZA, was of tremendous help in maintaining production and  allowing management to restructure the company during the global economic slump  of 2008-2009"
Claus Sudhoff
President and CEO
CS Garment, Inc.
"PEZA … is very, very supportive"
Richie Kang
General Manager
Imperial Palace Hotel
"We are really lucky to have PEZA on our side"
Elizaldy Co
Prominent Son of the Bicol Region
Misibis Bay
"[PEZA's] vision of providing a globally competitive environment has really worked to the advantage of our company"
Jose F. G. Ledesma
President and CEO
St. Luke's Medical Center Global City
"We registered with PEZA because we had planned SLMC to be a really superb hospital by international standards"
Feedback, Please

 

Please download the form (Feedback) and send it to This email address is being protected from spambots. You need JavaScript enabled to view it. to provide us with your ideas for enhancing our website. Thank you.